You might think a lick of paint is easy to achieve but like most things, creating a perfect finish takes time and practice. These professional tips will help you create a smooth and polished look.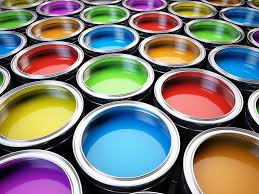 There are 2 types of paint, oil based and water based. These days there is no need to use oil based when painting a room. Oil based paint although durable can yellow over time and has a strong odour.
We recommend you use water based paint, here are the reasons why:
It dries faster
It has low odour
It gives plenty of sheen
It's easy to wipe clean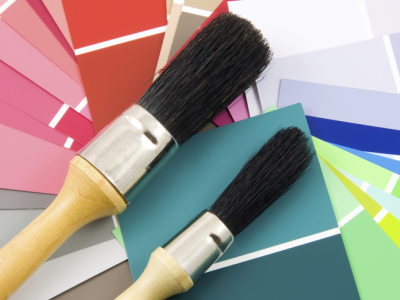 For paint finishes we recommend the following:
For walls use low sheen or matte finish
For the trim use semi gloss enamel or semi gloss water based enamel for a modern finish
When buying paint, ensure you stick to good quality brands. We love Dulux and Taubmans for their modern colour range and quality finish.  Remember bargain paints can produce disappointing results.
To prime or not to prime?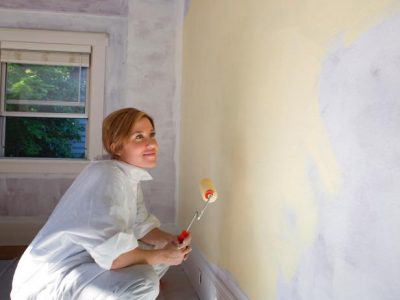 Use primer if:
You're painting a light colour over a dark one
The walls are heavily marked
The walls are patchy
In these cases a primer will help create a consistent, neutral surface that your paint will stick to evenly
What is the order of events?
Clean walls, woodwork and ceilings
Apply masking tape
Lay down drop cloths
Cut your corners
Paint the room top to bottom: ceiling, then walls, then trim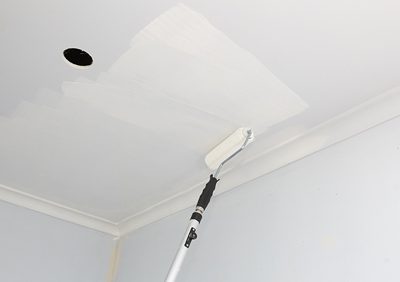 Use a paint made specifically for ceilings.
Ceiling paint is thicker than standard paint and extra matte so it hides imperfections
Always paint the ceiling white.
White paint makes ceilings appear whiter and brighter than they actually are.
Always roll the shortest length of the ceiling, roll away from where you're standing, then zigzag back towards yourself, working in small, overlapping sections
Don't have the time or patience for a DIY paint job?
Get a quote from the professionals at Northern Beaches Painting who have perfected their craft over 20 years. You're guaranteed a quality finish with professional and friendly customer service. Contact Northern Beaches Painting on northernbeachespainting@gmail.com or 0416 180 014 for a free quotation and colour consultation.
---
We only use trusted products
---