Northern Beaches Painting were tasked with painting a leading residential aged care facility in Sydney for one of their valued commercial clients, Elizabeth Jenkins Place Aged Care Plus Centre, a division of The Salvation Army.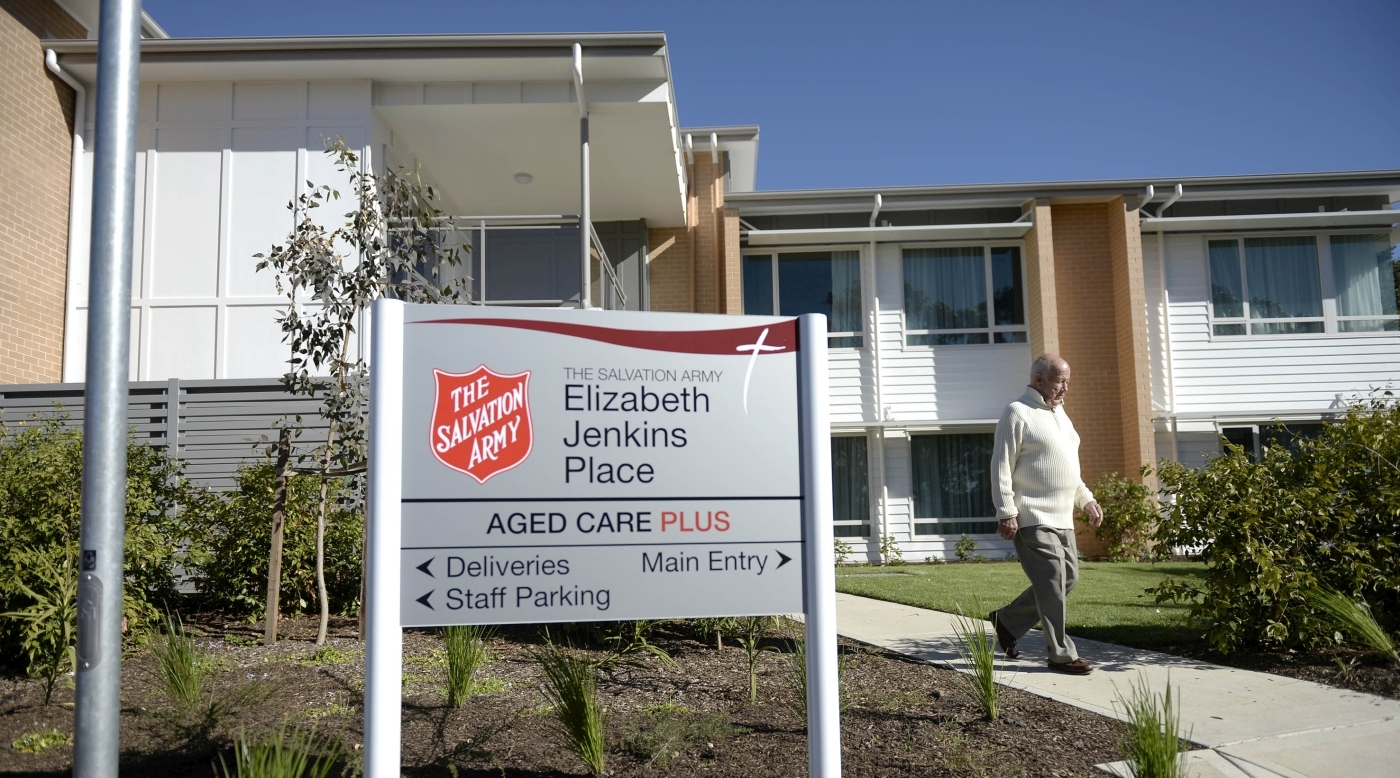 Fascinated about the vivid block colour scheme that had been chosen, we discovered an interesting heart warming story about how the use of certain colours benefits people living with dementia, helping to create a supportive environment and improving their physical, mental and emotional wellbeing.
Research from the UK indicates that older people's vision changes and with or without people living with dementia perceive colour differently. DSDC The Dementia Centre advises:
The thickening and yellowing of the lens alters the way colour is perceived. As a result older people experience a reduction in contrast perception ability, resulting in difficulty differentiating between subtle changes in the environment such as carpets and steps.
Painting the walls a different colour to the floor and stair colour is helpful for their spatial awareness. As people living with dementia tend to look up, they don't see the differentiation between carpets and steps, walls and floor, particularly if all surfaces are painted the same colour.
Colour use for  people living with dementia includes considering which colour is suitable for each room, depending on how and who uses the space. Catering for both men and women is also required, while women favour prettier colours these may not appeal to men.
Green is considered the most relaxing of colours, reducing activity in the central nervous system, and is therefore suitable for bedrooms, and sleep. In contrast, red is stimulating, increasing brain activity and raising the perceived room temperature. This is important for elderly people who tend to feel the cold and are often unable to regulate their body temperature, although red tends to be perceived as pink for dementia sufferers. As DSDC The Dementia Centre indicates there's an "altered perception of colour" with dementia sufferers being "less able to discriminate between unsaturated (less intense) colours such as pastels."
Todd Stoneley, Maintenance Supervisor, Elizabeth Jenkins Place Aged Care Plus Centre commented that he had "observed a difference in residents mood and behaviour as soon as paint went on the walls. It has really made a positive difference."
Todd also praised Northern Beaches Painting on the work undertaken, saying,
We at Elizabeth Jenkins Place Aged Care Plus Centre couldn't be more happy with the service Northern Beaches Painting provide. Competitive quotes and great work. On a personal level it is hard to find contractors that you can trust to get the job done and are able to leave unsupervised. Northern Beaches Painting ticks all the boxes for me.